Having grown up in a house that was built in the 1970s, I was quite convinced that all design from that era was just downright awful. Our house was a split level house, that featured a weird yellow siding on the outside, and brown shag carpet on the inside. Oh, except for in a couple rooms the color varied to yellow (and maybe my parent's room was green? oh boy). All the ceilings on the main floor were stucco/popcorn ceilings, but were done in such a way that the "popcorn" feature was kind of like tiny, white daggers dripping from the ceiling. And in the center of the living room ceiling there was a groovy painted medallion that my mom never asked for but got anyway. It was white, so it wasn't atrocious, but it really set off the stucco daggers of doom. Overall, it was just not an example of something to swoon over design-wise.
So imagine my surprise when recently, I realized that I am actually quite in love with 70s style design!
I think it's happened gradually over the past few years, starting innocently enough with a chair here...
1970s Danish Modern chairs we reupholstered & sold a few months ago
and a table there....
1970s Heywood Wakefield cobbler's table we just sold recently. I kind of miss it.
....but it's definitely been noticeable lately. Now, don't get me wrong... there's still PLENTY of offensive things that came from the 70s...
I mean, hi:
Eep. So so bad.
But the good is so so good. I love the modern designs that were just starting to become popular in the 60s and 70s, coupled with all the hippie dippy colors and patterns that were being used. I love all the super bold, strong lines that were used in construction of not just furniture, but whole houses. Give me a weird A-Frame house or a big boxy house any day of the week!
Also, can we talk about conversation pits? SO. GOOD.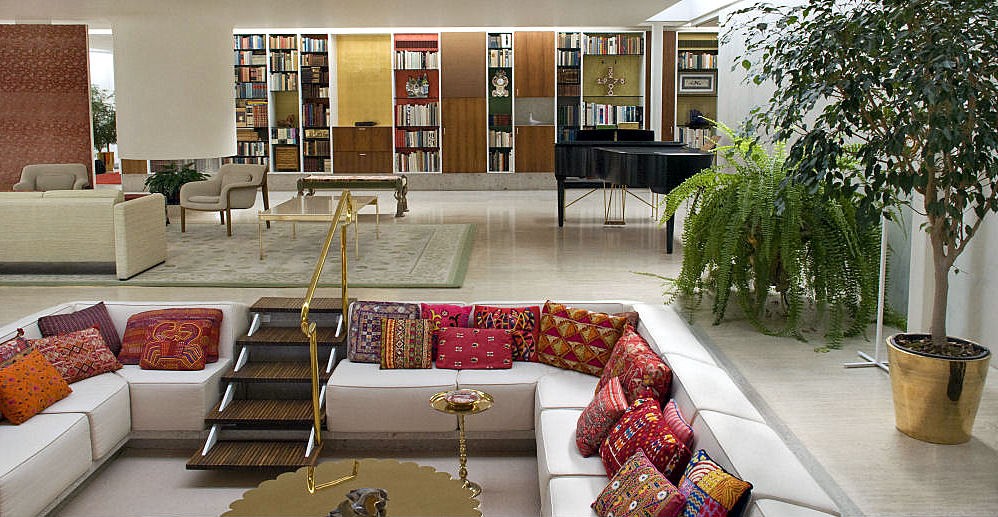 Basically, what it boils down to is that I just want to live in the Wary-Meyers' living room. I've been obsessed with photos of this house for ages, and just recently realized they're from Maine. MAINE! THAT'S WHERE I'M FROM!
I mean, look at that! If I can't make my house look like that someday, our shop will inevitably end up looking like it.
What do you think about 70s style? Groovy in a good way? Or groovy in a "get your popcorn off my ceiling" kinda way?
Hippily dippily,
Jess